Our central location in the heart of Tampa means the possibilities are endless for getting here. Next time you venture over, try one of these methods and approach The Heights District from a new perspective.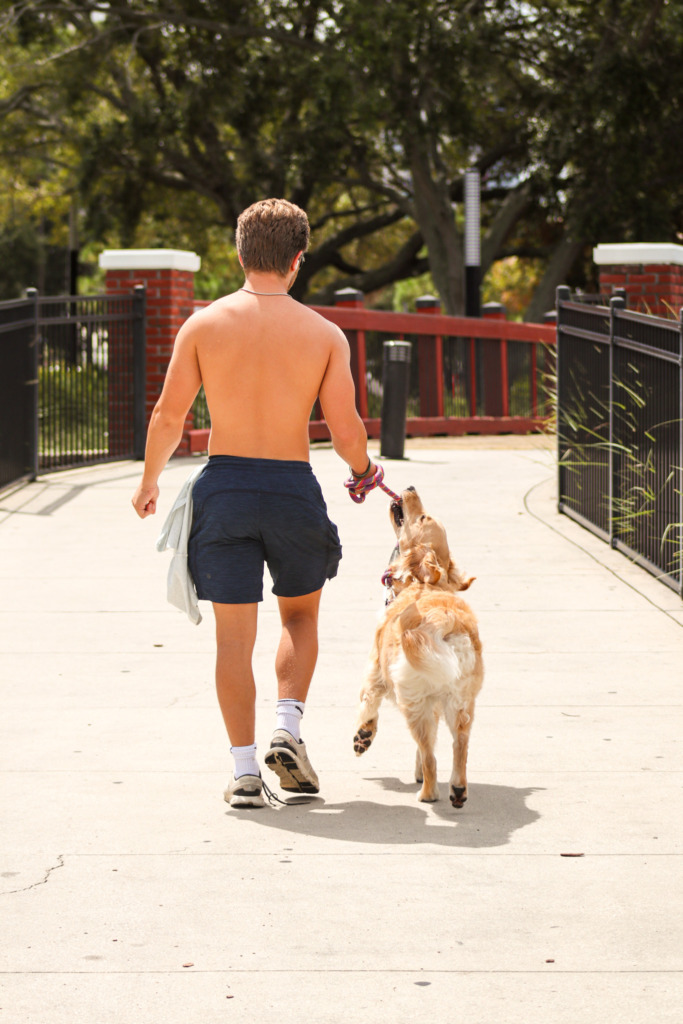 (River)walk
One of our favorite ways to reach The Heights District is on foot via the nationally recognized Tampa Riverwalk. The Tampa Riverwalk is a 2.6-mile waterside walkway connecting Water Street to The Heights District. Enjoy delightful views of the Hillsborough River and downtown Tampa as you stroll to our riverfront oasis.
Boat
You don't have to just travel by land to get to The Heights District, you can also arrive by water. You can cruise down the river on your personal boat and park at The Heights District Public Boat Docks at Armature Works located on the Hillsborough River in-between Armature Works and the North Boulevard Bridge. The boat docks feature 20 boat slips in total, with 10 of those being available to the public at a general rate. Payment can be made via ParkMobile upon docking. There is a convenient ParkMobile signage with QR codes to make payment easy.
Don't own a boat? You can rent one with JetRide, the premier local boat club with rides available any time right out front of Armature Works. JetRide occupies the other 10 boat slips for its members. A membership with JetRide includes unlimited use of boat and jet skis, convenient features like being able to unlock your vessel with your phone and a fleet of over 20 models to choose from. For more information about becoming a member click here.
You can also hop on and off Pirate Water Taxi's daily service to The Heights District from 15+ stops along the Hillsborough River. For route information including pickup times and rates please visit their website here.
Bike
Ride your own or hop on one of the Spin or Lime bikes available throughout Tampa and leave them at one of the bike racks while you enjoy everything The Heights District has to offer.
Scoot
Looking for something a little less sweaty? Grab a Bird or Spin scooter and breeze your way through town and park at one of the various scooter stations. It's a fun and cost-efficient way to make your way around The Heights District.
Drive
There are multiple locations for parking throughout The Heights District. The Heights District parking garage is always open and located about one block from Armature Works, in the same space as Sprouts, F45 and Escapology.
There are also four guest parking lots surrounding Armature Works. All Armature Works lots, excluding the 220 lot offer complementary parking Monday through Friday until 4pm. Special events and holidays may vary. In addition, there is metered street parking available on West 7th Avenue, West Palm Avenue, Oak Avenue and North Highland Avenue. Parking is enforced 7 days a week from 8am until midnight with pricing starting at $1.50 per hour.
---